Enterprise Subscription Processing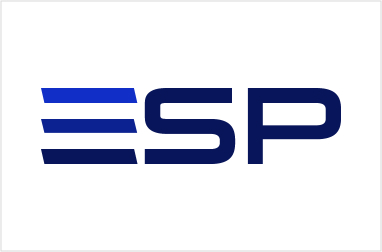 Welcome media publishers to ESP's new logo! With the ever-changing industry we have served over the years, ESP felt that we needed a change to our logo to reflect our renewed commitment.
Our Enterprising "E" represents a disk array or server stack, where we securely store subscriber data. The light to dark transition represents our commitment to provide service to our clients twenty-four hours a day, seven days a week.
Our Subscription Service "S" represents the many flexible Subscription Services we can provide either to you as full service, or allow you to pick and choose those services you prefer for us to handle while you can keep some for yourself.
Our Processing "P" represents the expertise and experience we provide as your partner. Offering our fulfillment experience and ensuring that sound decisions about your data can be measured and tested.
We hope that you like our new look!
P.S. We are updating our site in phases, and sometimes logos are also cached in your browser so you might not see all logos change immediately. Check out our new profile on Linked-In and follow us by clicking on the "follow +" button. Also, don't forget to subscriber to our InTouch newsletter. You can sign up by clicking here.
Welcome media publishers to ESP's new logo! With the ever-changing industry we have served over the years, ESP felt that we needed a change to our logo to reflect our renewed commitment. Our Enterprising "E" represents a disk array or server stack, where we securely store subscriber data. The light to dark transition represents our …