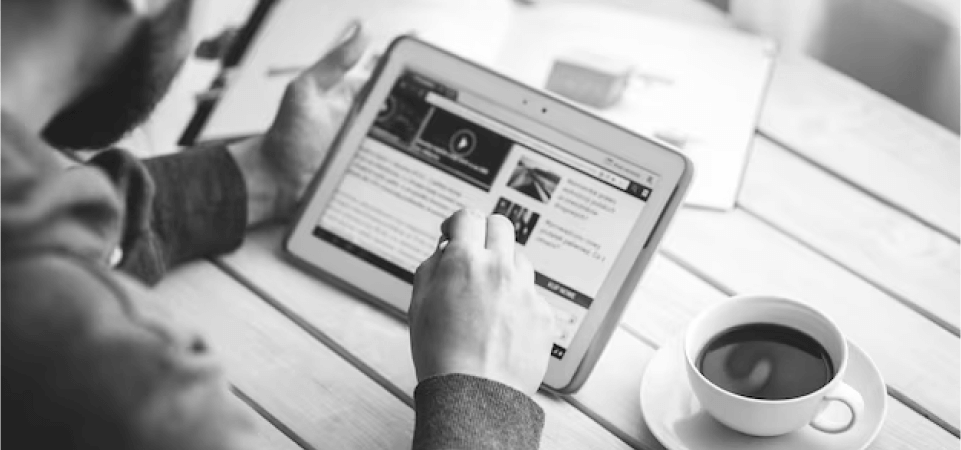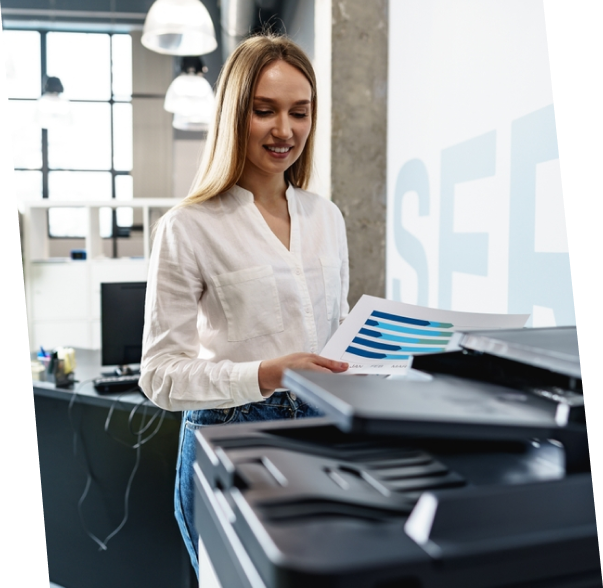 Enterprise Ship & Print, Inc. ("ESP") provides comprehensive lettershop services (Print), as well as product fulfillment(Ship) for all industries, but with a special focus on the unique requirements of magazines, newspapers, and newsletters. ESP's strength is expertise in paid subscription lettershop and product fulfillment services, especially for publishing clients with complex or unique needs. ESP offers sophisticated data processing work, including postal sortation for attached mailings, gift and group mailings, and custom lettershop work. ESP provides customized stores for clients and also hosting for digital editions. We integrate via APIs to several services to provide store functions and to deliver digital edition products. If you have a unique Ship or Print need that requires custom programming, we can deliver!
Our mission statement today is nearly the same as it was decades ago ago: "To provide customized solutions designed to meet each client's unique business requirement." We constantly strive to exceed our client's expectations in terms of service and we take great pride in our well-documented capability to learn enough about each client's business dynamics that we soon become a valued partner.
Expertise and Capabilities
ESP is customer-focused and customer-driven, providing high levels of service, both to subscribers and publishers. ESP is recognized by clients for its responsiveness, flexibility, comprehensive capabilities, and delivery of quality service. ESP has always been on the forefront of high tech, offering gatekeeping services, hosting of digital editions, , query tools, dashboards and sophisticated marketing and business reporting. ESP also provides an easy-to-use, web-based customer service interface for its clients' customers so they can find the answers they need at any time of the day. As part of our full service, ESP provides courteous on-site customer service representatives who are available from 5 a.m. to 5 p.m. Pacific Time.
ESP utilizes a combination of local area network ("LAN") / wide area network ("WAN") to share data among its employees. The IT data center is located at the North Hollywood facility and is accessible 24 hours a day, 7 days a week, 365 days a year to authorized ESP personnel. ESP uses internal IT expertise and has established and follows internal business and IT policies and procedures to support its daily IT administration and service operation. We are PCI DSS Level 3 compliant and are also SSAE18 audited.
In addition to all of the "standard" services you would get from a Fulfillment Service Bureau ESP offers these additional capabilities.
Secure Access to Job Status
We offer direct access to all your fulfillment reports on-line at no cost to you. Check and review reports, or run ad-hoc reports and queries any time you wish for daily updates on your promotion responses, current circulation numbers, etc. and know exactly where you stand to make those important decisions.
E-Commerce Support via API Integration
ESP can receive orders directly from your web server and update your subscriber database or process that product order. Your orders can be automatically processed and shipped within hours. Take a look at some of our existing integrations here.
We understand paid subscription fulfillment lettershop
We understand that Renewals can be the lifeblood of a paid publication. If they don't reach your subscriber at the right time, the message for the effort might not make sense and your responses might be depressed. Your analysis will also be unreliable if the mailings to not happen at the timing you thought. Quality checks, like minimum rates and duplication detection can help identify problems before they become costly mistakes.
E-Commerce Support via API Integration
ESP can receive orders directly from your web server and update your subscriber database or process that product order. Your orders can be automatically processed and shipped within hours. Ask us about some of our existing integrations.
Responsive Service
At ESP we know the meaning of Service. Contact us for references, we'll be happy to provide a list of satisfied customers.
Superior Customer Service
The hidden value of ESP lies in our highly specialized customer service staff. Our customer service representatives are extensively trained to deal with high-maintenance subscribers. Our CSR's have vast experience in providing meaningful one-on-one service to the customer. Almost all of our clients offer some sort of digital version, and our CSR's are adept at walking customers through the login process and otherwise assisting customers having trouble with access. Customer service inquiries received via email from subscribers are checked and responded to throughout the day. Orders are checked for existing subscriptions as they are entered into the system and while the subscriber is still on the phone so duplicates are kept to a minimum.
Online-Service
ESP is proud to offer an array of online, customer self-service features. Subscribers can log in to your website and process their own address changes, check expire date or last payment received, put their subscription on vacation hold, purchase a gift, and of course, renew online. This will decrease the cost you pay in 800 # and business reply mail expenses and increase the speed with which changes get applied to your file.
Internal and Independent Auditing
ESP works continuously to ensure that all financial and information controls are in place for the safekeeping of your data and business transactions. To do so requires a comprehensive program to audit our operations and systems, networks, credit card transactions and other financial controls.

The ESP SSAE18 SOC audit (Service Organization Control audit) entails hundreds of hours of internal review by ESP personnel as well as validation by independent external and internal auditors. ESP documents financial and IT controls, and tests selected controls, identified as significant or material to operations, to ensure they work properly. An independent auditor validates the reported results, completing an independent verification of the controls through testing and reports on any weaknesses.
PCI Compliance
ESP is compliant with the Payment Card Industry (PCI) scan requirement. PCI Compliance is meant to insure that proper security is maintained over cardholder data. The audit conforms to the Payment Card Industry (PCI) Data Security Standards. Audits are in place to ensure the safety of our clients' data as well as to ensure the fiscal and technological responsibility of the company. ESP evaluates on an ongoing basis additional security software and hardware appliances, and polices, procedures and practices for deployment that will complement our security measures currently in place.