Auto-Renewal & Monthly Payments:The Perfect Mix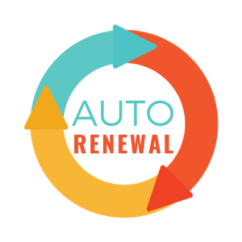 Auto-Renewal has become a staple in the circulation industry.  Maybe it's because more and more of the bills we pay now are electronic and automatic.  Or maybe it's the "millennial" influence.
Is the Price Right?
It is becoming more common to offer two auto-renewal options: monthly or yearly, charged automatically to a credit card.  With magazine production costs creeping up subscription rates have followed suit.  For subscribers, a small monthly payment is a great way to make your product a little more affordable. A small monthly payment may feel less burdensome than a large lump sum.
You get it – till you don't.
With monthly auto-renewals there is no such thing as an "anniversary" or renewal date, you get it – till you don't. You can put subscribers on cruise control when you combine small monthly payments with the removal of a periodic decision point for renewal. Consider the typical gym membership: If you had to pay $600 upfront for a year, you'd say "No way," but when a $25 automatic payment shows up on your bank account twice a month you think "Eh, that's no big deal." Even if you haven't used the gym in a month or three, it's nice to know it's still there when you want it. We're a lot less restrained with our money in small increments than all at once. Matching auto-renewals with a monthly schedule, rather than annual, seems to be the way to go.
The dark side auto-renewal.
There's a dark side to auto-renewal, should your publication or website not tend well to its end of the relationship. Because there is no obvious spot to reconsider the renewal—especially in cases of automated payments—when subscribers reach the point where they are unhappy enough to cancel, they are usually genuinely unhappy. So, if you're going to ask subscribers to pay on a monthly basis, it would be wise to provide an experience that engages them regularly—at least monthly but perhaps weekly or even daily.
The bright side to auto-renewal.
With more content available on web pages and editor blogs, there is no better time to offer Auto-Renewals (monthly or yearly) for a combined product.  Get the magazine and access to exclusive content or back issues for one low price!  Offer levels of access from magazine only,  exclusive content only, magazine and archived issues, magazine and exclusive content and the list goes on. If you are interested in Auto-Renewals please contact your Account Manager. Want more information or need to upgrade your fulfillment solutions? Our friendly staff is always ready to help. 
Read more
 about the services we offer or contact us today at 
[email protected]
 and let's see how we can help you grow.
Auto-Renewal has become a staple in the circulation industry.  Maybe it's because more and more of the bills we pay now are electronic and automatic.  Or maybe it's the "millennial" influence. Is the Price Right? It is becoming more common to offer two auto-renewal options: monthly or yearly, charged automatically to a credit card.  …